Time to Spring Into Action - Spring Fashion is Here!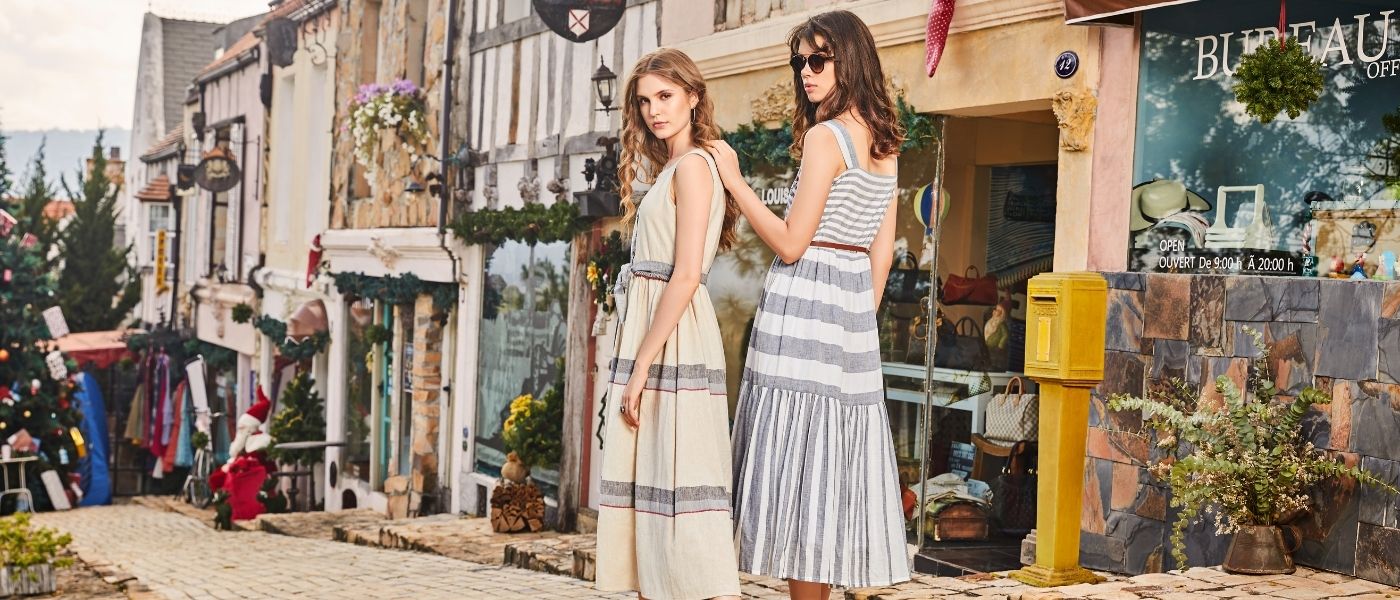 As I put away my winter wear, I can't stop dreaming about spring and my garden that will be in full bloom! Bougainvillea in all shades of pink, my beautiful rose garden which I'm rather proud of, the sweet smelling mogra and jasmine spruce up my garden. I take inspiration from my garden and try to reflect that in the way I dress too. I used to be someone who bought every fashion magazine on the shelf and obsessed over the latest trends and dreamt of having those pieces in my wardrobe. But as I grew older (and wiser?), comfort over fashion became my mantra. Moreover, with the pandemic hovering over us, wardrobes were modified to suit the new normal. Easy, breezy and comfortable wear had become our everyday staples. The pandemic may have crippled the functioning of the fashion industry but not its spirit. Designers welcome the new season with their latest collections and we see some of the best looks that are sure to come in handy. Puff sleeves: Go big with puff sleeves! Trends change but this oversized sleeve has the staying power. They are so dramatic yet comfortable and oh so stylish! These exaggerated sleeves exude so much oomph; from dresses to trench coats… get ready for some action!
Florals: The trend that just won't end!
One can always count on floral pattern trends to make an appearance around this time of the year. And you especially cannot get enough of the pattern dress! Youthful, classically romantic, dressy, it's become quite a fashion cliché. But customers can't get enough of this pattern. Dress it up with a cute dress and heels or wear it in layers or with hoodies even! This versatile print is an absolute winner!
Ethnic wear: When in doubt, wear an Indian outfit this spring!
One cannot go wrong with ethnic wear. Be it uber comfortable salwar suits, embroidered skirts, breezy shararas or cotton or chiffon saris, Indian clothes are irreplaceable. There is no right occasion to wear ethnic wear. Be it at work, wedding or simply lounging at home, a woman can carry off a sari with great panache. There is no hard and fast rule to wearing an Indian outfit. People are going creative and blending western silhouettes with Indian textiles. This trend is getting increasingly popular and is termed as 'fusion wear'. You can take your outfit a notch higher by accessorizing it with gorgeous pieces of jewelry, footwear and even masks. Who would have thought that masks would become the most integral accessory in fashion worldwide? Leave the surgical masks for healthcare workers and opt for beautiful block printed, embroidered or printed cotton masks matching with your outfit. Or better yet, make one for yourself!
Trench coats: Trench coats for spring? Why not?
Who said trench coats are only for winters and not for spring? These trendy and functional garments can be worn to work, social events or simply when you are running across town doing your chores. From trendy florals to geometric patterns to sophisticated colors, it will definitely amp up your fashion game! You can layer up this versatile garment with jeans and a cute top or with dresses or even with a sari! Jazz up your outfit with a trench coat!
Pantone colors: A beautiful harmony!
This year's Pantone colors – Ultimate gray and Illuminating yellow are perfect for this season as they represent unity and stability. They take inspiration from natural elements and are meant to give people hope and optimism that many are looking for during these trying times. As Leatrice Eiseman, Pantone's Executive Director said, "When the gray clouds disperse, we see the sunshine." In addition to sporting bright hues, spring fashion this year also circles around comfort and convenience, keeping in mind the stay at home concept that redefines fashion for everyone. What do you love about spring fashion 2021? Let us know!