Our top 5 fresh picks to look cool this summer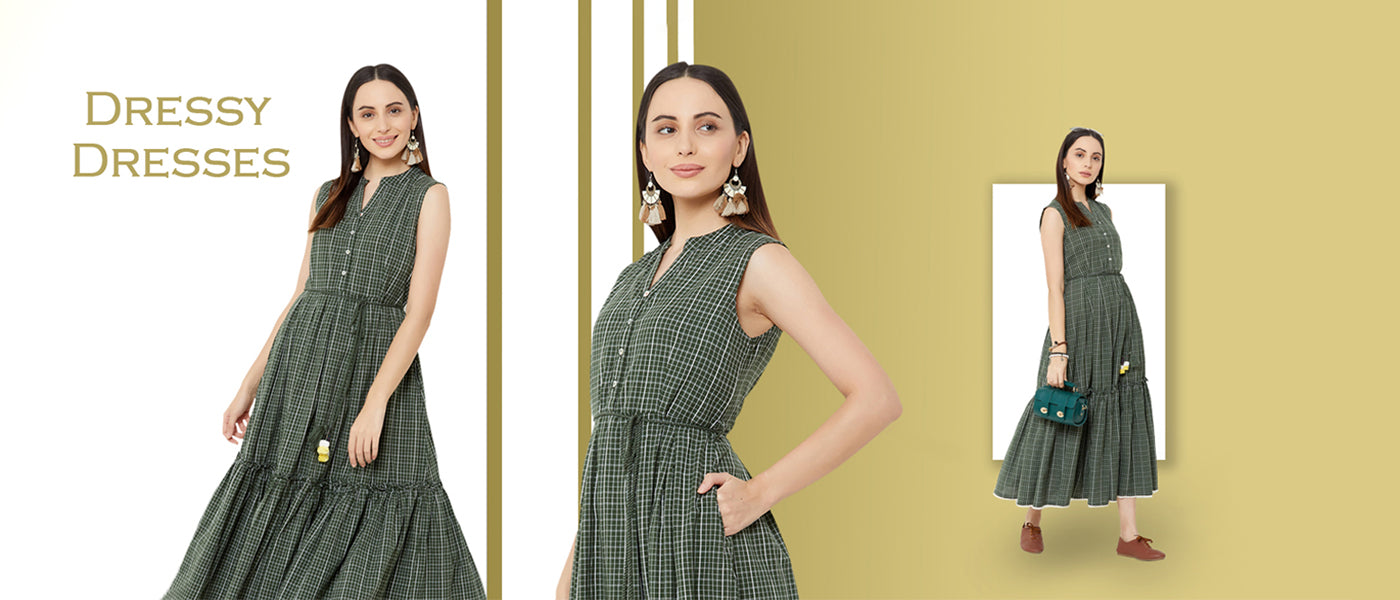 Summer is our favourite season of the year as we tend to wear the most feminine, colorful, and flattering pieces during this time. Since everything is getting back to normal, we finally have places to go to dress up for.
The best thing about summer is that you just need a handful of essential pieces that you will turn to create an everyday ensemble. As it is hot enough already, you don't need to add layers to your everyday attire. From simple T-shirts to dresses, upgrade your fashion game this summer in these uber-chic pieces from Zola.
T-shirts and tops
A T-shirt may not be the most exciting item of clothing but it's the most comfortable and versatile. They are low maintenance, fuss-free, and can be worn with shorts, pants, skirts, or even palazzos. Why go for only whites when there are other pastel colours to choose from that will keep you cool as a cucumber in this heat.
Breezy tops have a relaxed fit and so they do not cling to the body and let your skin breathe. You can pick from dainty florals to classic solids to abstracts making them ideal for a relaxed day out with your girlfriends.
Dresses
When you think of summer fashion, dresses are the first thing that comes to mind. Whether you are heading to the office or evening drinks or fancy brunches, dresses make for an excellent outfit choice. Dresses are perfect for keeping you feeling cool and looking effortlessly elegant. Make sure to stock up on summer dresses because we are sure that you will be reaching out for them more times than not!
Play around with colours, patterns, and different textures. A short dress can be worn with sneakers or sandals for a casual day out. A midi dress is suitable for a more formal setting. Look sophisticated with a hint of detailing on necklines and cuffs and complete the look with heels and jewelry.
Shorts
The term 'shorts' is synonymous with summer! Shorts are a must-have this season. They are a staple and ideal wear to look cool and stay cool this summer and are a great way to show off your tan! There are a variety of options available in different styles and cute candy colours to choose from that will help you ace your everyday look.
Shorts look best with sneakers and a t-shirt or a top. Accessorize by wearing large hoop earrings and a scarf. A scarf can also be worn over your head to protect your hair from the heat or as a belt. Wear them with heels in the evening along with a sling or a clutch bag.
Co-ordinated sets
Co-ordinated sets, also known as co-ord sets are God-sent gifts to women all over the world. If you are on the run and do not have time to match your outfits or are just not sure what goes with what, co-ord sets come to the rescue. You can opt for breathable cotton sets that are flamboyant and will keep you comfortable while you are out and about or relaxing at home on a hot summer day. Sometimes, these sets come with a jacket that gives a more formal approach to the ensemble and can be worn to meetings at work and with family.
Heels look fabulous with co-ord sets. But if heels are not your jam, you can go for stylish sandals or brogues that will keep you comfy while you are on the run. Chunky jewelry is the best choice to team with co-ord sets.
Track pants
Trackpants are no longer reserved for loungewear or gym wear. These have been on trend for some time now thanks to celebrities sporting this casual outfit with T-shirts, sweatshirts, and hoodies. These hosiery pants are excellent for running errands, traveling, or for just lounging at home.
Trackpants are made of hosiery material because it is soft, absorbent, and dry quickly. The fabric also enhances, sculpts, and shapes your figure making you feel taller and leaner.
Wear heels to give track pants a glamourous twist and style them with jackets or graffiti sweatshirts. But of course, you can wear them with sneakers and a loose T-shirt or hoodies for a more chilled-out look. Keep jewelry to the bare minimum.
Building a summer wardrobe is probably the easiest. Invest in timeless, essential pieces that you can mix and match. Don't be afraid to embrace colours and patterns that can add a touch of sophistication to an otherwise casual look.